Bottled water is a superb hydration option for those constantly on the go. It's handy, easy to transport, and comes in convenient packaging. Generally filtered or purified, bottled water lacks contaminants typically found in tap water. It's a healthy choice for those seeking clean and secure drinking water.
Among the best bottled water brands in Canada, they encompass purity, taste, minerals, and packaging. The water should originate from a pure and untouched source, such as a spring or glacier. Likewise, water needs to be purified or filtered to remove impurities, guaranteeing its safety for consumption. Ultimately, the brand should uphold a solid reputation for quality and taste, evidenced by favourable customer reviews.
Stay hydrated with our list of the best bottled water brands in Canada.
What makes the best bottled water brand?
We'll judge the best bottled water brands in Canada based on these four criteria:
Purity
Purity ensures safe drinking without impurities or contaminants. Companies purify or filter water, eliminating harmful bacteria, chemicals, and minerals for reliable quality assurance. This consistent purity ensures the taste remains clean, making it an appealing choice for those seeking rejuvenating water. Pure water can be a healthier beverage over tea brands or milk brands for many Canadians.
Taste
Consumers expect a pure, crisp, refreshing flavour from their bottled water, free of chemical additives or impurities. A refreshing taste is essential to convince people that bottled water offers superior quality. The best bottled water brands in Canada guarantee a consistent and tasty flavour without an unpleasant aftertaste.
Minerals
Essential minerals like calcium, magnesium, and potassium offer health benefits while contributing to the overall quality of water. Brands that ensure a balanced mineral content in their water – beneficial yet safe for consumers – earn high regard among their competitors. This factor is particularly significant for those who expect more than just hydration from their bottled water.
Packaging
Packaging has become a crucial factor for bottled water brands in today's environmentally conscious world. Customers expect companies to adopt eco-friendly and easily recyclable packaging materials, decreasing their environmental impact. Bottled water brands must prioritize sustainable packaging solutions without compromising functionality and visual appeal.
List of best bottled water in Canada
Flow Water
Purity
Taste
Minerals
Packaging
Best bottled water brand in Canada
Flow is one of the best bottled water brands in Canada. It was created to ensure our water is healthy and flavourful. This company offers top-quality water to consumers while remaining eco-conscious. Flow stems from a pristine natural spring in Ontario and comes encased in environmentally friendly, paper-based cartons.
Flow's extraordinary taste sets it apart from other bottled water brands. Each sip delivers a crisp, clean flavour and an incredibly smooth texture that rivals any other beverage. Flow's focus on purity and quality shines through with each gulp, as this water is entirely free of additives or artificial sweeteners.
Flow water provides ample natural minerals and electrolytes, making it the perfect choice for staying hydrated. Sustainable packaging further elevates Flow, as it uses renewable materials and is 100% recyclable.
Fiji Water
Purity
Taste
Minerals
Packaging
Famous artesian bottled water brand in Canada
Originating from one of Fiji's primary islands, Fiji Water has carved out its name as a prestigious bottled water brand in Canada. Established in 1996 by Canadian entrepreneur David Gilmour, his vision was to rival the expanding premium bottled water market.
Sourced from a deep natural aquifer concealed beneath the lush rainforest, the water undergoes filtration and purification through volcanic rock layers. This process imbues it with a distinctive mineral composition, earning it numerous accolades. Renowned for its velvety taste, Fiji Water's exceptional mineral profile plays a significant role. The high silica content imparts a gentle mouthfeel while counteracting acidity. Enriched with calcium, magnesium, and potassium electrolytes, it restores the body's natural mineral equilibrium.
Encased in an iconic square bottle crafted from PET plastic, Fiji Water ensures its packaging is fully recyclable. Favoured by celebrities and prominent figures alike, the brand has appeared in numerous films and television series, garnering widespread recognition and acclaim.
VOSS
Purity
Taste
Minerals
Packaging
Famous premium bottled water brand in Canada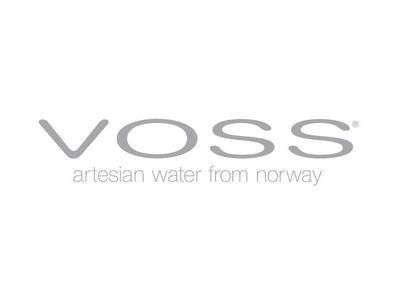 VOSS is a premium bottled water brand in Canada, emerging from Norway's pristine surroundings in 1998. With its origins in an underground aquifer deep under the earth's surface, this naturally pure water is untainted by pollutants. Driven by a commitment to offering the most pristine water to consumers, VOSS is dedicated to upholding sustainable measures and caring for the environment.
VOSS water is known for its stylish and sophisticated packaging. Encased in a signature cylindrical glass container, its minimalist design instantly invokes elegance and luxury. Constantly innovating, VOSS has broadened its selection by introducing bubbling and flavoured options. In addition, it has introduced still and effervescent waters bottled in plastic containers constructed from 100% recycled materials.
Evian
Purity
Taste
Minerals
Packaging
Famous natural spring bottled water brand in Canada
Evian originates from the Évian-les-Bains spring situated in the French Alps. This water journeys through layers of glacial sand for 15 years before reaching the bottling facility at its source. The brand's roots can be traced to the 18th century when a local nobleman stumbled upon a pristine spring.
Evian water's standout characteristic is its rich mineral content, resulting from its passage through the French Alps' natural filtration process. The water possesses a distinctive blend of minerals such as calcium, magnesium, and bicarbonate, which offer numerous health benefits. Besides its mineral content, Evian garners accolades for its smooth and refreshing taste, often described as light and delicate. Chefs and sommeliers use this water to elevate flavours in food and wine pairings. Likewise, athletes and health enthusiasts favour it for its hydrating properties and mineral-packed composition.
Since its establishment in 1908, Evian has become one of the most respected water brands globally. Danone owns the company and offers a diverse range of products, including still, sparkling, and flavoured water.
Perrier
Purity
Taste
Minerals
Packaging
Famous sparkling bottled water brand in Canada
Perrier is a famous sparkling mineral water brand from France. The brand was established in 1863 by Sir Auguste Perrier. It was initially promoted as a therapeutic beverage due to mineral water's apparent health advantages during that era.
Perrier water contains naturally derived minerals, such as calcium, magnesium, and potassium, contributing to health benefits. These essential elements contribute to the brand's signature flavour and superior quality. In addition, it undergoes a remarkable natural carbonation process. This frothy addition amplifies the refreshing nature, making Perrier an attractive option for those seeking a zesty alternative to conventional still water.
Sourced from a natural spring in Vergèze, France, the water naturally gains its effervescence through a rare geological occurrence. As the 20th century unfolded, Perrier gained immense popularity and recognition, often associated with its emblematic green bottle and distinct taste. Nowadays, it's available to quench thirst in over 140 countries worldwide, with consumers enjoying its bubbly, refreshing essence.
Eska
Purity
Taste
Minerals
Packaging
Best natural spring bottled water brand in Quebec
Eska is a bottled water brand originating from Quebec. Drawing its water from an unspoiled underground spring tucked away in the magnificent Laurentian Mountains, Eska embodies sustainability. The Canadian water company adopts eco-conscious practices, such as lightweight bottles crafted from 100% recycled plastic.
By conscientiously sourcing water from a shielded spring in a remote, untouched region, Eska ensures superior water quality. Free from impurities, Eska's water's refreshing and crisp taste is a perfect choice to satiate even the most parched palates. Also, the company's dedication to sustainability is aptly reflected in its eco-friendly manufacturing processes.
Dasani
Purity
Taste
Minerals
Packaging
Popular purified bottled water brand in Canada
Dasani is a prominent bottled water brand under The Coca-Cola Company's umbrella. The company owes its success to a unique purification technique. Utilizing reverse osmosis, the process eliminates impurities from the water. Next, a carefully curated mix of minerals is infused, resulting in a vibrant and refreshing flavour.
Dasani adheres to stringent purity standards ensured by reverse osmosis. This dedication to excellence continues, as Dasani remains devoted to environmental sustainability. The brand has championed numerous eco-friendly efforts aimed at reducing its environmental impact. Some noteworthy examples include transitioning to lighter bottles utilizing less plastic, and actively promoting recycling initiatives in communities where their products are sold.
Aquafina
Purity
Taste
Minerals
Packaging
Best purified bottled water brand in Canada
Aquafina is an internationally recognized bottled water brand by PepsiCo. Launched in 1994, it won the hearts of consumers with its refreshing taste. The water originates from public sources and undergoes a thorough purifying procedure before bottling, assuring its excellence and unblemished nature.
Sporting a stylish and easily recognizable package design, the brand displays an iconic blue and white label alongside its uniquely fluted bottle. Aquafina has also taken strides towards sustainability recently, reducing plastic consumption in its bottles. In addition, it promotes recycling initiatives across numerous manufacturing facilities.
Canadian Springs
Purity
Taste
Minerals
Packaging
Best natural spring bottled water brand in British Columbia
Canadian Springs emerges from natural springs in the majestic mountains of British Columbia, Canada. Since its beginning, the company has consistently delivered high-quality water. With a focus on healthy living, Canadian Springs supplies refreshing water that is both safe and satisfying. Employing state-of-the-art filtration techniques ensures impeccable water purity, making it a top pick for everyday use.
Canadian Springs' distinct, refreshing flavour has made it well-known for providing superb hydration. This water supports a healthy body and lifestyle with essential minerals like calcium, magnesium, and potassium infused within. Canadian Springs offers multiple bottle sizes to accommodate various customer needs, ranging from convenient on-the-go options to larger containers suitable for families or gatherings. Additionally, the company actively works to reduce their carbon footprint through sustainable packaging practices and recyclable materials.
Whistler Water
Purity
Taste
Minerals
Packaging
Top natural spring bottled water brand in British Columbia
Whistler Water delivers bottled water straight from Whistler's glacial streams. Founded in 1992, this company supplies water abundant in essential minerals and without pollutants and chemicals. Not only does Whistler Water prioritize healthy hydration, but they also concentrate on environmental sustainability. They achieve this by obtaining water locally to cut down on transportation. It also adopts a water recovery and reuse system at a bottling facility.
Whistler Water is naturally filtered and enriched with vital minerals, producing a crisp, revitalizing flavour. With a balanced pH level, its low mineral content makes it an excellent option for enhancing coffee, tea, and other beverages. Whistler Water's superb quality and taste have garnered numerous accolades, including the gold medal for best-tasting water at the prestigious Berkeley Springs International Water Tasting competition.
Arrowhead
Purity
Taste
Minerals
Packaging
Best mountain spring bottled water brand in Canada
Arrowhead is a renowned brand of bottled water from the United States. This reputable brand first graced the market in 1894, making it one of the most recognizable water brands. Over time, Arrowhead has diversified its offerings to encompass still and sparkling water, flavoured water, and sports drinks.
Arrowhead water originates from the San Bernardino Mountains. Celebrated for their unspoiled natural surroundings, spring water passes through multiple rock layers for natural filtration. That explains this bottled water brand's pure and refreshing taste. Arrowhead is also proactive in environmental conservation; they employ 50% recycled plastic for their bottles. It collaborates with conservation groups to safeguard local watersheds.
Essentia
Purity
Taste
Minerals
Packaging
Famous alkaline bottled water brand in Canada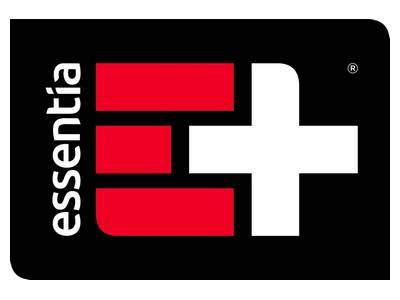 Essentia emerges as a distinguished premium water brand. Known for its exclusive water filtration technique, the company strives to provide pure, revitalizing water. Essentia's signature filtration method eliminates impurities and pollutants from the water, culminating in a crisp flavour enriched with electrolytes.
Essentia water's alkaline pH level is attained through its unique ionization process. This process involves infusing ions into the water, giving it a pH of 9.5 – making it among the most alkaline waters available. Consumers favour Essentia for its hydrating qualities and ability to harmonize the body's pH levels, naturally enhancing their immune system.
Great Canadian Water Company
Purity
Taste
Minerals
Packaging
Popular natural spring bottled water brand in British Columbia
The Great Canadian Water Company is Canadian-owned and operated bottled water brand. The company provides natural spring water for the masses. With the firm conviction that everyone deserves access to pure and natural drinking water, it established an impressive bottling facility in picturesque British Columbia. It employs cutting-edge filtration and purification systems to guarantee consistent customer water quality.
Great Canadian Water Company sources only pristine natural spring water from British Columbia. Earth's natural filtration process gives this water a crisp and refreshing taste. Moreover, their distinctive bottling method retains the mineral content of the water, ensuring customers can fully appreciate its unadulterated purity.
Environmental sustainability is at the forefront of the Great Canadian Water Company's packaging and transportation methods. Their product line offers a variety of options, such as bottled water, water coolers, and filtration systems suitable for residential and commercial purposes.
Muskoka Springs Water
Purity
Taste
Minerals
Packaging
Best natural spring bottled water brand in Muskoka Springs
Muskoka Springs Water is a distinguished Canadian premium water brand. The water source is a well-guarded natural spring situated in Muskoka, Ontario. The water undergoes a natural filtration process through rock and sand, providing an exceptionally pure and untainted product.
A highlight of Muskoka Springs Water is its unparalleled taste. The water exhibits natural alkalinity with a pH level of 7.8, rendering it less acidic than most bottled water brands on the market. This heightened alkalinity imparts a smooth, crisp essence. Muskoka Springs Water contains essential minerals such as calcium, magnesium, and potassium – all vital ingredients for optimal health and wellness.
This harmonious blend of purity, flavour, and nutritional content establishes Muskoka Springs Water as the preferred choice for health-focused consumers seeking only the finest bottled water. It is ideal for quenching thirst and maintaining hydration.