Flour mills serve as vital industrial centres for transforming grains into delicious flour. With various milling techniques, they create everything from wholesome whole-grain flour to silky-smooth white flour. Raw grains come from farmers or suppliers and then pass through cleaning, grinding, sifting, and packaging; finally, they're ready for consumers or commercial buyers.
Flour mills help people enjoy nutritious, budget-friendly staples like bread, pasta, and baked goodies. By crafting top-quality flour, these mills ensure people have access to healthy, tasty, and adaptable food choices. Flour mills also forge a crucial bond between farmers and consumers in the food supply chain while providing jobs and boosting local economies.
Superior flour mills share some primary characteristics. Quality is their priority, achieved through state-of-the-art technology and high manufacturing standards. Safety is another key element; they produce healthy flours devoid of impurities. Moreover, they listen to their customers' desires by offering various flours customized for differing diet preferences, such as organic, gluten-free, and non-GMO options.
Browse our collection of Canadian flour mills here.
What makes the best flour mill?
We'll judge the best flour mills in Canada based on these four criteria:
Quality
Quality flour is essential for delicious and healthy baked treats. Top flour mills in Canada focus on quality by choosing the best grains, using modern milling techniques, and ensuring strict quality control. This is to maintain consistency in texture, taste, and nutrition.
Canadian flour mills refine their processes to create flours that meet consumers' evolving needs. Many top bread brands in Canada get their flour from the finest mills to make their products.
Safety
Flour mills prioritize food safety. They must follow strict safety regulations and clean their facilities to minimize contamination or foodborne illness risks. These mills test potential dangers such as pathogens, chemicals, and foreign objects. This guarantees product safety and protects consumers.
Production
Flour mills must produce enough flour to meet demand while maintaining high-quality standards. The leading Canadian mills invest in advanced technologies to improve production processes, reduce waste, and increase efficiency.
These top milling companies also use effective supply chain management strategies to ensure raw materials supply. Furthermore, their products are delivered quickly to their customers.
Efficiency
Flour mills must be as efficient as possible to reduce costs, boost productivity, and minimize environmental impact. They use energy-saving technologies like renewable energy sources and energy recovery systems to reduce their carbon footprint.
Milling companies also adopt waste reduction and recycling programs to lessen waste generation and conserve resources. By enhancing efficiency, they can produce premium-quality flour cheaply and sustainably.
List of best Canadian flour mills
Brar Flour Mills
Flour
Wheat
Production
Reputation
Canadian flour mill in Surrey
Brar Flour Mills stands out as a top Canadian flour mill, known for its superior products for over 25 years. With a state-of-the-art milling facility, the company relies on high-quality wheat from local farmers. This dedication to excellence has pushed Brar Flour Mills forward, making it a leading flour provider in Canada.
The company is praised for its various options, including all-purpose, bread, pastry, and cake flour. Brar Flour Mills' exceptional texture and baking performance set them apart.
Whether baking bread, cakes or pastries, their flour yields impressive results, earning the preference of professional bakers and home cooks throughout Canada. This unwavering commitment to the highest standards ensures a loyal customer base for Brar Flour Mills.
Brar Flour Mills can be found at 7838 123 St, Surrey, British Columbia.
Prairie Flour Mills
Flour
Wheat
Equipment
Quality
Canadian flour mill in Elie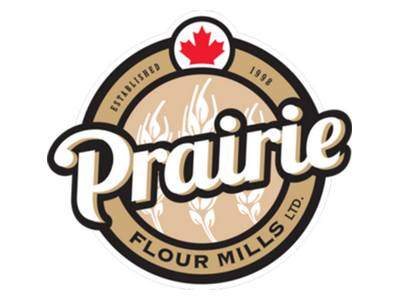 Prairie Flour Mills has a rich heritage from 1907. It became one of the most significant flour mills in Western Canada. Over time, Prairie Flour Mills focused on producing first-rate flour and became a dependable option for bakeries and food companies across Canada. It has also upgraded its facilities while maintaining traditional methods.
Prairie Flour Mills is one of the best Canadian flour brands. They perform strict testing methods to assure standards of quality and consistency. The company takes pride in producing a variety of flours for different customers' needs, from home bakers to industrial food producers.
Prairie Flour Mills is at 180 Industrial Rd, Elie, Manitoba.
Arva Flour Mills
Production
Quality
Experience
Consistency
Canadian flour mill in Arva
Arva Flour Mills is one of Canada's most renowned mills, with over two centuries of operation. Although it has modernized over time, it retains its classic charm while providing superb quality products through traditional methods.
Catering to various needs such as baking, cooking and brewing, Arva Flour Mills supplies bakeries, restaurants and breweries across Canada and beyond. The company selects only the best grains and carefully oversees production.
With the utmost focus on sustainability, energy conservation and local sourcing whenever possible, Arva Flour Mills delivers top-quality flours with unmatched taste and consistency. Professional chefs and bakers alike celebrate these flours for their exceptional standards.
Arva Flour Mills is situated at 2042 Elgin St, Arva, Ontario.
Ardent Mills
Flour
Wheat
Safety
Sustainability
Canadian flour mill in Winnipeg
Ardent Mills is a leading Canadian flour mill that produces wheat products. The secret to its success is a dedication to quality. They choose top-tier wheat varieties and employ advanced technology to process flour, ensuring consistently excellent products. Bakeries and food producers across North America prefer Ardent Mills flour for its dependability and flexibility.
Sustainability also plays a crucial role in Ardent Mills' approach. They cooperate with local farmers to obtain environmentally friendly ingredients. They proudly emphasize high-quality items and sustainable practices by working closely with farmers for the best produce.
Ardent Mills is situated at 2001 Logan Ave, Winnipeg, Manitoba.
Treasure Life Flour Mills
Freshness
Healthiness
Production
Sustainability
Canadian flour mill in Calgary
Treasure Life Flour Mills is a family-owned flour mill in Calgary, Alberta. They produce all-natural flours without additives or preservatives. They guarantee freshness and sustainability by collaborating with top Canadian farms for grain supplies. Over two decades in the industry have earned Treasure Life Flour Mills an impressive reputation for excellent flour production.
The mill crafts healthy and nutritious flour. Using stone milling techniques, they preserve natural nutrients and flavours, producing a vitamin-rich product. Their flours provide plenty of fibre – an ideal choice for improving digestion.
Treasure Life Flour Mills actively supports local farmers and promotes sustainable farming methods. Their products showcase how flour milling can be eco-friendly and ethically responsible.
Treasure Life Flour Mills is located at 104-4000 4 St SE, Calgary, Alberta.
Five Roses Flour Mills
Flour
Quality
Protein
Gluten
Canadian flour mill in Montreal
Five Roses Flour Mills has created top-notch flour for over a century. Founded near Quebec's Lake of Two Mountains in 1888, this Canadian mill quickly gained a reputation for its high-quality flour. The company got its name from five roses worn by an English captain's wife and moved its headquarters to Montreal in 1954.
With a strong heritage of providing customers with consistently high-quality flour, Five Roses has earned a reliable reputation in the baking industry. They source the finest wheat and carefully mill it to guarantee consistency and superior quality. Celebrated for its excellent baking properties like high protein content and strong gluten structure, Five Roses Flour is suitable for baking bread and other delicious treats.
The Five Roses Flour Mills is located in Lenoir, Montréal, Quebec.
Brant Flour Mills
Heritage
Millstone
Quality
Tradition
Canadian flour mill in Brantford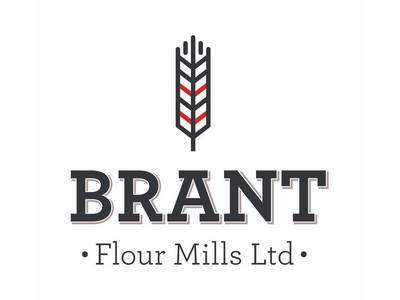 Brant Flour Mills, located in Brantford, Ontario, Canada, has a deep-rooted history as a famous flour mill, operating for over 100 years. It started in 1851 with William Mellish and became part of the ADM Milling Company in 1994. Today, it makes various flours for individual customers and businesses.
The mill is known for its commitment to high-quality flour products. Only the best wheat is used, along with advanced milling techniques, to guarantee quality results. Brant Flour Mills offers all-purpose, whole wheat, and other specialty flours suitable for baking. The address is 9 Princess St E, Brantford, Ontario.
Daybreak Mill
Flour
Technology
Quality
Nutrition
Canadian flour mill in Estevan
Daybreak Mill takes immense pride in their dedication to sustainability and openness. With a strong desire to support local agriculture and reduce environmental impact, they have earned certification as an organic company and a Non-GMO Project verified business. In addition to being unbleached and not enriched with natural nutrients, their flour products contain no harmful chemicals or genetically altered organisms.
Using a modern mill equipped with innovative technology, Daybreak Mill produces various flours like bread, pastry, and cake flours. They accommodate different dietary preferences by providing gluten-free and vegan options. Due to their unwavering commitment to excellence and eco-friendliness, Daybreak Mill has gained a devoted customer base and a notable reputation among Canada's finest flour mills.
Daybreak Mill is situated on R.R. 3, Estevan, Saskatchewan.
P&H Milling
Flour
Products
Quality
Experience
Canadian flour mill in Ontario
P&H Milling, a Canadian flour milling company, has a rich history of over a century. Founded in 1909 in Ontario, it has expanded to become one of Canada's leading flour milling businesses.
Well-known for their commitment to quality and innovation, P&H Milling's skilled team works hard to develop original flour blends and improve existing ones. Their flour products are praised for their consistent quality, excellent performance, and high value.
P&H Milling locations are throughout Canada.
Robin Hood Flour Mills
Flour
Wheat
Quality
Product Range
Canadian flour mill in Ontario
Established in 1909, Robin Hood Flour Mills is prominent in Canada's flour milling industry. It all began in Moose Jaw, Saskatchewan, with the original name Moose Jaw Milling Company. In the 1920s, they adopted the legendary Robin Hood Flour Mills name, inspired by the famous English folklore hero.
Robin Hood Flour Mills is about quality. They source top-quality wheat from Canadian farmers and use advanced milling techniques. Their products include all-purpose flour and specialty blends for baking enthusiasts. Robin Hood Flour Mills is a trusted brand for Canadians who love delicious baked goods.
Robin Hood Flour Mills is at 244 Steel St E, Port Colborne, Ontario.