Tea is a comforting beverage created by infusing various plant leaves with water. Often, herbal teas contain plants like peppermint, chamomile, camellia sinensis, and sesame. Different tea varieties possess distinct qualities. For example, black tea offers a strong and bold flavour, while green tea presents an enjoyable earthy taste.
Tea should be made from top-quality leaves or herbs, showcasing a well-balanced flavour and fragrance. Proper brewing is crucial for taste. Temperature and steeping time vary by tea type. The leading Canadian tea brands provide organic, fair-trade, and sustainably sourced teas, contributing to your well-being and encouraging ethical practices.
Discover our selection of the finest tea brands in Canada, featuring premium teas from around the globe.
What makes the top tea brands?
We'll judge the tea companies in Canada based on these four criteria:
Best taste
Many Canadian companies offer a wide variety of delicious and fragrant teas. The tea should present a balanced taste and scent, with the quality of the leaves or herbs evident in the flavour. High-quality tea leaves should be employed to develop a rich taste profile that pleases the palate.
Best quality
Quality demonstrates a brand's dedication to procuring and producing the finest tea. Leading Canadian tea companies utilize high-quality tea leaves or herbs from reliable suppliers. The tea should be free of contaminants. In addition, premium tea should be flavourful, aromatic, and devoid of artificial flavours or additives.
Best price
Price often signifies the quality of tea. Canadian tea companies should offer reasonable prices that correspond to their quality. Although high-quality tea can be pricey, its cost should be fair. Customers should understand what their money purchases and feel they obtain excellent value.
Best packaging
Packaging significantly influences the preservation of tea flavour and aroma. Canadian tea companies employ premium, airtight packaging that keeps the tea fresh and flavourful. The packaging should protect the tea from light and humidity, factors that can diminish the taste.
List of tea brands in Canada
David's Tea
Taste
Quality
Price
Packaging
Best tea brand in Canada
Founded in Montreal, David's Tea is one of the best tea brands in Canada. The company was established by David Segal and Herschel Segal. From one store selling loose-leaf tea and accessories, the company now has over 200 locations in Canada and the United States. In addition to its inventive tea blends, David's Tea offers distinctive flavours such as Birthday Cake, Pumpkin Chai, and Chocolate Covered Almond. Besides brick-and-mortar shops, David's Tea is the best place to buy tea online.
David's Tea offers top-quality teas, including black, green, or herbal. By sourcing teas from around the world, the company emphasizes ethical practices. With a dedication to excellence, David's Tea uses only premier ingredients. It provides customers with a diverse gamut of unique blends.
Whether you desire a classic cup of tea or a more daring option, David's Tea has something suitable for all. David's Tea has become a favourite destination for tea enthusiasts in Canada and beyond, thanks to its remarkable flavours.
Silk Road Tea
Taste
Quality
Price
Packaging
Popular tea brand in Canada
Silk Road Tea is one of the most popular Canadian tea companies. This family-run business was established by founders Daniela and Jens. They recognized the potential to introduce their local community to distinctive and superior teas from various parts of the world.
Starting with small-scale tea importation and vending at nearby farmers' markets, Silk Road Tea has flourished over time. Today, they provide an extensive range of teas, herbal concoctions, and tea-related items through their online store and tea bar in Victoria. Ethical procurement, ecological sustainability, and responsible environmental practices are integral to their triumph.
Silk Road Tea's tea collection is among the finest in the sector. They present various tea types, such as black, green, oolong & white teas. In addition, they offer herbal mixtures, rooibos, and yerba mate. Silk Road Tea is dedicated to using only top-quality ingredients from principled and sustainable producers. Tey provide exclusive signature blends like Vanilla Orchid Oolong and Cherry Rose Sencha. These blends are meticulously handcrafted in limited quantities to guarantee excellence and uniformity.
Sloane Tea Company
Taste
Quality
Price
Packaging
Best premium tea brand in Toronto
Sloane Tea Company is a high-end tea company established by Hoda Paripoush in 2011. This luxurious tea brand offers top-quality teas from various regions around the globe. Sloane Tea Company takes immense pride in its dedication to excellence, with each tea blend meticulously crafted using exceptional ingredients and showcased in stylish packaging. The company aims to offer a remarkable tea experience that captivates the senses and uplifts the spirits.
Sloane Tea Company teas are celebrated for their distinct and refined flavours, stemming from their scrupulous attention to every facet of the tea-making process. From procuring the finest components to blending and packaging, Sloane Tea Company works relentlessly to deliver an unparalleled tea experience in terms of taste and presentation.
Be it a cup of classic black tea or aromatic herbal concoctions, each sip of Sloane Tea Company's teas is an indulgence for your palate. The company's steadfast devotion to quality and inventiveness has garnered it a notable reputation as one of Canada's premier tea companies. This makes its teas an essential taste test for any tea enthusiast.
Sipology
Taste
Quality
Price
Packaging
Best healthy tea brand in Ancaster
Sipology, a tea company originating in Ancaster, Ontario, Canada, was established to deliver high-quality and tasty tea blends to enthusiasts. This company firmly believes in tea's capacity to unite people and offer serenity and relaxation. Sourcing their tea leaves globally, Sipology ensures that merely the most excellent and freshest ingredients are incorporated into their diverse collection of teas. These include traditional blends like English Breakfast and Earl Grey to distinctive concoctions such as Blueberry Pancakes and Caramel Popcorn.
What differentiates Sipology from other tea enterprises is its dedication to sustainability. They utilize environmentally friendly packaging materials and practice sustainable methods throughout their operation. Moreover, Sipology's teas are void of synthetic flavours, colours, and preservatives, making them a healthy, natural option for tea aficionados. With their enthusiasm for tea and an unwavering commitment to sustainability, Sipology is ideal for those seeking premium-quality teas.
Pluck Tea
Taste
Quality
Price
Packaging
Best sustainable tea brand in Toronto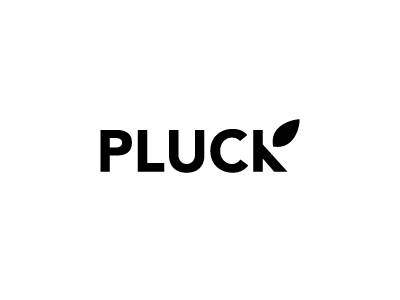 Pluck Tea offers a brilliant selection of top-notch loose-leaf teas, accessories, and gift items. Established in 2012 by Jennifer Commins, the company adheres to sustainable practices by acquiring teas from the best Canadian farms and worldwide. These farms emphasize fair labour practices and environmental sustainability. They also provide delightful and unique tea blends inspired by local flavours and ingredients, such as their inventive Blueberry Green and Canadian Maple teas.
Pluck Tea is known for its unwavering dedication to quality and openness. This company provides comprehensive information about the origins and production techniques for each of its teas, allowing customers to make knowledgeable choices about their purchases. Pluck Tea conveniently offers a subscription service that lets customers consistently receive their preferred teas while exploring new blends and tastes. Catering to ardent tea aficionados and casual drinkers alike, Pluck Tea delivers something remarkable for everyone who appreciates quality.
Genuine Tea
Taste
Quality
Price
Packaging
Popular tea brand in Toronto
Genuine Tea specializes in sourcing and blending top-quality loose-leaf teas from around the globe. Genuine Tea partners with small farmers to deliver sustainable tea experiences. The company's dedication to sustainability is apparent in its eco-friendly packaging, minimizing waste within the supply chain.
Genuine Tea's commitment to sustainability and ethical sourcing is clearly demonstrated in its outstanding tea quality. Every cup of Genuine Tea presents an enjoyable experience, featuring an assortment of intricate flavours and aromas that captivate any tea lover. Their devotion to acquiring high-quality teas also guarantees that their products are free from additives and artificial flavourings, letting the genuine essence of the tea leaves take centre stage.
Genuine Tea offers many teas, including black, green, white, and herbal varieties. In addition, they provide exclusive blends like their signature Blue Mountain Mist and Canadian Breakfast.
The Monarch Tea Co.
Taste
Quality
Price
Packaging
Best organic tea brand in Mississauga
The Monarch Tea Co is a quaint tea company in Mississauga, Ontario, specializing in hand-blended organic teas. Founded on a deep passion for top-quality tea and an eagerness to offer customers an outstanding tea experience, the company uses all-natural ingredients from various parts of the globe. Each blend is meticulously crafted to produce a distinctive and delightful flavour profile. Committed to sustainability, The Monarch Tea Co employs eco-friendly packaging.
The Monarch Tea Co is known for its wide range of delicious tea blends. There's something to satisfy tea enthusiasts, from traditional black teas to aromatic herbal concoctions. Each blend is made with the best ingredients, making it a delightful tea experience.
In addition to the teas, the company offers teapots, infusers, and mugs, which will elevate tea drinking even further. The Monarch Tea Co is an excellent option for anyone seeking premium quality, appetizing, and eco-conscious tea.
Tealeaves
Taste
Quality
Price
Packaging
Best luxury tea brand in Vancouver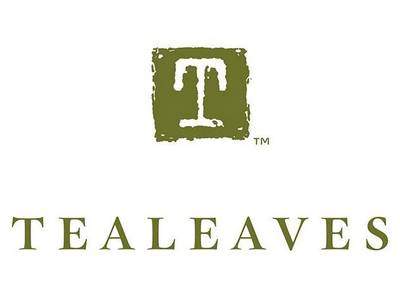 Tealeaves is a luxury tea company based in Vancouver, Canada. It specializes in crafting tailor-made blends for upscale hotels and restaurants across the globe. Established in 1994 by Lana Sutherland, a Certified Tea Master, Tealeaves has evolved into a prestigious brand in the tea realm. They source only the finest tea leaves and botanicals worldwide, employing professional blenders who meticulously engineer every blend.
Offering a diverse selection of teas such as black, green, oolong, and herbal, Tealeaves also provides bespoke blends designed according to the client's precise requirements. The company's dedication to quality and attention to detail is apparent in each cup of tea. Their blends demonstrate exquisite balance with refined, multi-layered flavours that delight the senses.
The company's sustainability commitment is admirable. They cooperate closely with suppliers to ensure tea leaves are cultivated through sustainable and ethical methods. Tealeaves' tea bags consist of biodegradable materials and strive to reduce their environmental footprint throughout their operations.
Murchie's Tea & Coffee
Taste
Quality
Price
Packaging
Best tea brand in Victoria
Murchie's Tea & Coffee has thrived since 1894. Initially launched as a modest grocery store in New Westminster, British Columbia, it soon gained a reputation for premium teas. As the years progressed, Murchie's broadened its reach to various Canadian cities such as Vancouver, Victoria, and Calgary.
Presently, the company proffers an extensive assortment of loose-leaf teas, tea bags, and coffee procured from some of the finest tea and coffee zones worldwide. It became a prominent player in the Canadian tea sector. In addition, it is also one of the best Canadian coffee brands.
Their unwavering dedication to excellence differentiates Murchie's from other tea businesses. The company meticulously chooses and examines each tea and coffee offering to ensure they align with Murchie's distinguished quality standards. They provide an abundant collection of tea accessories like teapots, teacups, and infusers tailored to enrich the ritual of consuming tea. Catering to seasoned connoisseurs and novices alike, anyone fond of tea can discover something special at Murchie's.
Tealish Fine Teas
Taste
Quality
Price
Packaging
Best custom tea brand in Toronto
Tealish Fine Teas is a Toronto tea company with diverse loose-leaf teas and tea-related products. Established by Ayala and Michael Eigen in 2005, their mission is to deliver excellent teas tailored to the contemporary tea-drinking lifestyle. Tealish Fine Teas procures its teas straight from tea gardens and estates, guaranteeing the highest quality and ethically made products. Besides its online store, the company also operates a physical shop in Toronto's Queen West neighbourhood. Here, shoppers can buy teas and participate in tea workshops and tastings.
Tealish Fine Teas is dedicated to offering customized tea experiences. Their website includes a Tea Matchmaker tool that helps customers discover the ideal tea based on their tastes. Furthermore, Tealish Fine Teas provides a subscription service called Tea Club, where members get a hand-picked collection of teas every month. Their loose-leaf teas are available in distinctive and scrumptious flavours such as Blueberry Cream and Coconut Chai. They are packaged in exquisitely designed tins, making them ideal gifts.
Tease Tea
Taste
Quality
Price
Packaging
Best healthy tea brand in Ottawa
Tease Tea crafts distinctive tea blends using top-notch, natural ingredients. Established in 2017 by Sheena Brady, Tease Tea began as a modest enterprise peddling loose-leaf teas at farmers' markets before branching out online. The company aims to supply wholesome tea alternatives that encourage well-being and self-care. Additionally, Tease Tea is dedicated to ethical procurement and packaging practices, opting for sustainable and biodegradable materials in its offerings.
The company offers diverse tea blends, each boasting its flavour profile and health advantages. Their devotion to incorporating natural and superior-quality ingredients ensures every cup of tea brims with taste and nourishment. Tease Tea's blend repertoire encompasses traditional choices such as Earl Grey and peppermint tea and more inventive concoctions like Chocolate Covered Strawberry and Blueberry Mojito. It also provides wellness teas tailored to support specific health objectives, including Sleep Tea and Detox Tea.
The Tea Haus
Taste
Quality
Price
Packaging
Best tea brand in London
The Tea Haus offers exceptional loose-leaf tea. Since the early 2000s, they've delighted customers with their extensive tea blends and accessories. The company takes great pride in presenting ethically sourced teas from across the globe. It works closely with cultivators to guarantee the freshest products. Additionally, The Tea Haus provides organic and fair trade teas for eco-conscious consumers.
The Tea Haus is dedicated to educating customers about tea artistry and science. They conduct classes and workshops on tea blending and brewing methods and share insights about various teas' health benefits. Their well-informed staff is always available to address inquiries and offer tailored suggestions based on individual preferences. Fueled by their love for tea, The Tea Haus has emerged as a favourite destination for Canadians.
JusTea
Taste
Quality
Price
Packaging
Best handcrafted tea brand in Vancouver
JusTea focuses on organic loose-leaf tea from small-scale Kenyan farmers. Established in 2012 by Paul Bain alongside his Kenyan collaborators, JusTea's mission is to bolster sustainable living for Kenya's tea farming communities. It also delivers top-notch, handcrafted teas to Canada.
JusTea's dedication to ethical and sustainable practices shines through in its exceptional tea quality. The company adheres to a fair trade model, offering farmers a higher price for their tea. It also invests in community endeavours like constructing schools and health clinics.
JusTea offers a diverse selection of handcrafted loose-leaf teas such as black, green, oolong, and herbal mixtures, all carefully picked and prepared by experienced Kenyan farmers. These teas boast rich flavours and aromatic scents, showcasing distinct tasting notes inspired by the regional terroir. In addition, they present a remarkable collection of teas that tantalize taste buds, encouraging sustainable progress in rural Kenya.
Metropolitan Tea Company
Taste
Quality
Price
Packaging
Best traditional tea brand in Toronto
Metropolitan Tea Company is a family-operated business in Toronto, Canada. It has presented top-notch teas for over three decades. With their tea obtained from various global sources, they offer a diverse selection of traditional black, green, and herbal teas. In addition, they provide distinctive blends and flavours. This company is dedicated to ethical sourcing methods and maintaining tea industry sustainability. They collaborate directly with tea growers to ensure fair wages and working conditions.
Known for its remarkable tea selection, Metropolitan Tea Company earns high praise for its dedication to quality. All of their teas are meticulously selected and blended to produce an individual flavour profile. Their full-bodied black teas taste just as deliciously as their light, refreshing green teas. Likewise, their herbal teas deliver various rich flavours and scents that will delight your taste buds.
Teavolution
Taste
Quality
Price
Packaging
Best healthy tea brand in Montreal
Teavolution, a tea company founded by two sisters, Sarah and Tina, offers a wide selection of organic teas. Both sisters share a passion for tea and its numerous health advantages. This passion drives their mission to deliver exceptional teas that are delicious, beneficial for the body, and environmentally friendly.
Teavolution stands apart from others due to its unwavering dedication to sustainability. They ensure all their teas are organic and ethically obtained, utilizing eco-friendly packaging whenever feasible. Teavolution also provides an assortment of unique tea blends crafted to support various aspects of health and wellness, such as energy, digestion, and relaxation. Enjoy a classic black tea, a calming herbal blend, or an invigorating green tea from Teavolution's collections.
Camellia Sinensis
Taste
Quality
Price
Packaging
Best traditional tea brand in Montreal
Established in 2003, the Montreal-rooted Camellia Sinensis tea company embarked on a mission to share their passion for tea across the globe. The founders diligently imported premium teas from countries such as China, Japan, India, and Taiwan, drawing inspiration for their name from the plant's Latin appellation – Camellia sinensis. Consequently, they cultivated their tea plantations in Taiwan.
Teas made from Camellia Sinensis are renowned for their quality. The company sources its green tea, black tea, oolong tea, and white tea directly from small, independent producers. Camellia Sinensis employs traditional methods to grow tea. As a result, it creates intricate flavour profiles, enticing aromas, and numerous health benefits.
In addition, Camellia Sinensis is dedicated to tea art and culture. Offering various educational initiatives, workshops, and events, they enable fellow tea aficionados to delve into tea history, preparation, and appreciation.
Tea Desire
Taste
Quality
Price
Packaging
Best tea brand in Kelowna
Tea Desire is a Canadian tea company that crafts delectable loose-leaf tea blends. Established by Mieka Fortin in 2004, the business started as a modest stall at a local farmers' market in British Columbia, Canada. Over time, Tea Desire has flourished into a successful retail brand with numerous locations across Canada.
Tea Desire's dedication to producing premium loose-leaf teas is apparent through its wide variety of flavours and blends. Ranging from traditional black teas to herbal concoctions, Tea Desire caters to tea enthusiasts. The company takes great pride in procuring top-notch ingredients and designing distinctive tea blends that draw inspiration from British Columbia's indigenous flora and fauna. Tea Desire also presents a selection of accessories like tea infusers and teapots, enabling customers to maximize their tea experience to the utmost.
The West Coast Peppermint is one of the company's most favoured blends, comprising organic peppermint, rosehips, and lemongrass. This invigorating and rejuvenating blend is ideal for any moment throughout the day, while its organic components guarantee exceptional taste and aroma. Tea Desire also offers seasonal blends like Winter Wonderland blend. This includes a fusion of black tea, orange peel, cinnamon, and cloves.
Tea Sparrow
Taste
Quality
Price
Packaging
Popular tea brand in Vancouver
Tea Sparrow delivers exceptional loose-leaf teas sourced from around the globe. Established by a duo of tea aficionados, they aimed to spread tea love worldwide. Tea Sparrow's prime objective is to supply customers with top-notch tea blends that are both tasty and wholesome. They offer numerous tea varieties, like black, green, oolong, herbal, and distinct blends and flavours.
Tea Sparrow stands apart from competitors thanks to their unwavering dedication to quality and flavour. Before offering any tea blend to customers, it undergoes thorough scrutiny and tasting by a team of tea connoisseurs. This ensures that only the most delightful teas reach their clientele. Tea Sparrow emphasizes sustainability by collaborating with like-minded suppliers who employ eco-friendly and socially responsible tea production methods.