Diverse cities are vibrant and full of life, with various cultures, languages, ethnicities, and identities. Its multiculturalism is reflected in the busy streets, delicious food, prosperous cultural establishments, and diverse people. The community celebrates visible minorities alongside long-time residents and newcomers. These cities champion inclusivity, respecting a variety of lifestyles.
Multicultural cities inspire creativity and innovation as individuals from different walks of life contribute unique experiences. Diverse cities also foster increased empathy and understanding among distinct groups as interactions enable people to learn from one another, becoming more acquainted with each other's traditions and ways of life. These cities come alive with various cultural events, festivities, and activities mirroring their diverse population.
The most diverse cities in Canada are home to prominent and visible minorities. These communities embrace distinct ethnic groups and cultures. The living environment promotes an inviting atmosphere that values diversity and actively tackles prejudice. Diverse cities must also showcase cultural establishments, festivals, and leaders that reflect their population's multifaceted identity. Robust representation of visible minorities in government bodies is vital for formulating policies.
Let's check out our list of the most diverse cities in Canada.
Cities with visible minorities in Canada
According to the 2021 Canadian Census, Markham is the most diverse city in Canada with 82% of the population being visible minorities. Brampton and Richmond are also highly multicultural, with 80% visible minorities. Other diverse Canadian cities include Burnaby, Surrey, Mississauga, Toronto, and Vancouver. For comparison, 26% of Canadians are visible minorities across the country.
Here are the Canadian cities with the highest number of visible minorities in Canada:
What is a diverse city?
We'll judge the most diverse cities in Canada based on these four criteria:
Visible minorities
To assess a city's diversity, we must examine the proportions of visible minorities. A diverse city should have many ethnic and racial groups gracing the metropolitan landscape. In contrast, limited diversity sheds light on areas where increased inclusion and representation are needed.
Immigration rate
Embracing immigrants from all walks of life invigorates a city's cultural and economic landscape. An influx of people fosters a lively, multifaceted population, while a small one may breed homogeneity and boredom.
Multiculturalism
It's essential to take stock of a city's cultural institutions – museums, galleries, theatres, and places where diverse cultures and identities flourish. Places like this foster meaningful encounters between people from diverse backgrounds. They strengthen mutual learning and admiration.
Representation
Diversity in a city involves looking at how well different voices are represented in government and public service sectors. Visible minority groups may be sidelined or ignored because there aren't enough influential leaders. Likewise, adequate representation ensures everybody's needs are met with policies and services.
List of most diverse cities in Canada
Markham
Visible minorities
Immigration
Culture
Representation
82% visible minorities in Markham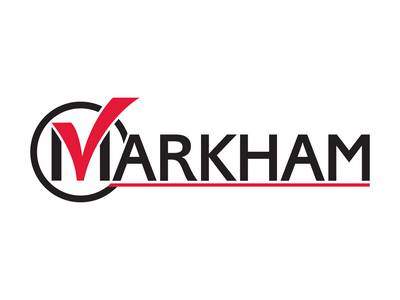 Markham is an incredibly diverse and multicultural city situated in Ontario. Markham is recognized as one of Canada's most diverse cities, with over 70% of its population identifying as visible minorities, including those of Chinese, South Asian, and Black backgrounds.
With its high immigration rate, Markham offers a thriving multicultural landscape. The city's community is enriched by various ethnic restaurants, markets, and centres. To further promote representation and inclusivity, initiatives like the Diversity Action Plan have been implemented to ensure everyone feels welcome and valued.
Markham's dedication to multiculturalism and diversity is clearly portrayed in its many cultural events. The city proudly showcases this diversity through numerous festivals that honour various traditions. Markham is a fantastic place to explore and celebrate diverse cultures.
Brampton
Visible minorities
Immigration
Culture
Representation
80% visible minorities in Brampton
Brampton is known for its cultural diversity, including South Asians, Blacks, and East Asians, which comprise over 70% of the population. The city celebrates its cultural richness with various events and festivals honouring its residents' traditions. Brampton's cuisine is diverse, with restaurants and food markets featuring authentic dishes worldwide.
Brampton embraces diversity wholeheartedly. The visible minority population is essential to cultural richness and economic expansion. The local government has also taken steps to foster inclusivity and representation by forming a Diversity and Inclusion Advisory Committee. It has also devised programs that support newcomers and minority-owned businesses.
Like other Canadian cities, there is always room for progress, especially in tackling systemic obstacles that impact marginalized communities. Brampton's multiculturalism enhances its distinctive identity and richness.
Richmond
Visible minorities
Immigration
Culture
Representation
80% visible minorities in Richmond
Situated in the Metro Vancouver region of British Columbia, Canada, Richmond is a bustling city with a population exceeding 220,000. This rapidly expanding urban centre hosts a diverse population.
Richmond celebrates its incredible diversity. The population comprises many visible minorities like Chinese, South Asian, and Filipino residents. The city also has a fantastic Indigenous community, including the Musqueam, Squamish, and Tsleil-Waututh Nations.
Embracing multiculturalism, Richmond honours various cultures by hosting numerous events and festivals. The city features countless multicultural eateries, stores, and companies. Among these attractions is the Richmond Night Market—the go-to spot for experiencing diverse cuisines and traditions.
However, like many heterogeneous cities worldwide, Richmond encounters obstacles regarding representation and inclusivity for different groups. Issues like insufficient diversity in local government and businesses have been raised alongside reports of discrimination incidents.
Nonetheless, Richmond has been consistently fostering inclusivity. An example of this pursuit is creating the Richmond Intercultural Advisory Committee to facilitate dialogue and promote mutual understanding between cultural groups.
Burnaby
Visible minorities
Immigration
Culture
Representation
67% visible minorities in Burnaby
As the third largest city in the region, Burnaby serves as a hub for diverse communities. Burnaby flourishes with the delightful fusion of distinct cultures, traditions, and languages contributed by prominent minority groups such as the Chinese, South Asian, and Filipino communities.
Burnaby's rich cultural diversity is showcased through its diverse population, lively festivals, and spirited events. With open arms and celebratory hearts, Burnaby hosts events like the soulful Burnaby Blues and Roots Festival and the captivating Hats Off Day Parade. Moreover, the city champions various programs and initiatives that foster cultural awareness and understanding among its residents.
Burnaby grapples with challenges related to social inclusion for marginalized communities. Continuously striving towards ensuring equitable access to resources and opportunities for everyone who calls this thriving city their home remains essential in nurturing ongoing social and economic growth.
Surrey
Visible minorities
Immigration
Culture
Representation
66% visible minorities in Surrey
Surrey is the province's second-largest city known for its diverse community. Surrey welcomes many visible minority groups, such as South Asians, Chinese, and Filipinos. The diverse representation within government and public institutions demonstrates Surrey's commitment to inclusivity.
As a model of multiculturalism, Surrey passionately fosters diversity and applauds its multi-ethnic population. With a significant number of visible minorities combined with a rising immigration rate, the city has implemented policies and plans to guarantee the inclusion and representation of all citizens.
This rich blend of cultures in the city is portrayed through various events and celebrations organized all year round. These include the prominent Surrey Fusion Festival, where different cultural groups come together to rejoice in their heritage by indulging in music, food, and dance. Surrey's cultural gatherings and festivals display the city's diverse demographic and pave the way for individuals to learn about and value various cultures.
Mississauga
Visible minorities
Immigration
Culture
Representation
61% visible minorities in Mississauga
Mississauga is a multicultural city in the Greater Toronto Area of Ontario. Its population comprises a substantial visible minority contingent. South Asians are the largest group, followed by the Chinese, Black, and Filipino communities.
With a fusion of distinct cultures, Mississauga presents various restaurants and markets highlighting different global cuisines. The city houses religious institutions such as mosques, temples, churches, and gurdwaras to accommodate the community's diverse faiths.
Mississauga is a city that cherishes and celebrates its varied population. This influx contributes to its multicultural tapestry. The city's cultural richness also permeates public spaces like libraries, community centres, and parks, which showcase cultural events and programs.
Government representation and public institutions in Mississauga reflect its diverse populace through elected officials and public servants from a myriad of cultural backgrounds. Though there is always potential for growth, Mississauga's dedication to fostering inclusivity and diversity creates a welcoming atmosphere for people from all walks of life.
Toronto
Visible minorities
Immigration
Culture
Representation
55% visible minorities in Toronto
Toronto is home to many famous Canadian Asians, South Asians, Chinese, Filipinos, Black Canadians, and Latin Americans. Each community augments Toronto's rich cultural fabric, with various neighbourhoods offering unique experiences and delectable cuisine.
Toronto's identity is based on multiculturalism – a feature that positions it as a trailblazer on the global stage. The city warmly embraces individuals from diverse cultural backgrounds by championing diversity and advocating for inclusion. Elevated immigration rates are harmoniously matched by the city government's efforts to weave newcomers into the societal tapestry. This is done through an assortment of programs and services. Toronto's multi-ethnic essence is conspicuously visible in its art scene, entertainment venues, and festivals.
Esteemed events such as the Caribbean Carnival, Diwali Festival, and Toronto International Film Festival testify to this vibrant diversity throughout the year. Furthermore, visible minorities are prominent in local politics – city councillors and other officials hail from an eclectic mix of backgrounds.
Vancouver
Visible minorities
Immigration
Culture
Representation
54% visible minorities in Vancouver
With over 2.5 million people, Vancouver is one of the country's most populated cities. This coastal city has easy ocean access, mountains, and parks. The city also embraces a diverse population with prominent representation from Chinese, South Asian, and Filipino communities. Their cultural traditions and culinary delights are evident throughout various city neighbourhoods.
Vancouver epitomizes multiculturalism. Visible minority communities are well-represented in politics, business, and other areas of civic life. With a high immigration rate, newcomers will find a warm and inclusive atmosphere in this city. Cultural events and festivals take place all year round to commemorate different traditions. For example, Chinese New Year celebrations in Chinatown, the Vaisakhi festival in South Asian areas, and the Caribbean Days festival in North Vancouver.
The city's commitment to multiculturalism shines through its policies and programs like the Multicultural Advisory Committee. This committee advises on diversity and inclusion. As demonstrated, Vancouver strives to foster a welcoming environment for all residents.
Winnipeg
Visible minorities
Immigration
Culture
Representation
34% visible minorities in Winnipeg
Winnipeg is the bustling capital and lively heart of the Manitoba province. It is home to a kaleidoscope of cultures, expressed through diverse and vibrant communities. Among these colourful inhabitants are Indigenous peoples, South Asians, Chinese, Filipinos, and Africans – each contributing to the city's rich tapestry of diversity.
The Indigenous community is one of the most extensive and visible cultural groups. Their proud heritage and dynamic culture are embraced through a myriad of events, festivals, and museums that celebrate their unique traditions.
Embodying multiculturalism, Winnipeg is widely praised for its strong sense of unity and cultural richness. A multitude of celebrations highlights the city's enchanting spirit. Iconic events like Folklorama earn accolades as one of the world's largest and longest-running multicultural festivities. Added to this splendour is Winnipeg's thriving arts and music scene, which features countless cultural institutions and performance spaces.
Though the city exudes cultural enthusiasm, Winnipeg still faces considerable challenges in ensuring inclusivity and equality for its visible minority communities. Education, employment, and representation in leadership positions remain ongoing issues.
Ottawa
Visible minorities
Immigration
Culture
Representation
32% visible minorities in Ottawa
Ottawa is one of the most livable cities in Canada. It boasts impressive government buildings, beautiful parks, and a vibrant cultural atmosphere. The city is home to visible minority communities, such as Black, Asian, and Middle Eastern populations. These diverse groups significantly enhance Ottawa's multicultural environment with cultural institutions, restaurants, and festivals.
As a hub for various cultures, culinary experiences, and traditions, Ottawa benefits from a high influx of immigrants who contribute to shaping its diverse society. This multiculturalism is also evident in many festivals and events, such as the Ottawa International Jazz Festival, the Capital Ukrainian Festival, and the Ottawa Asian Fest.
Recognized as one of the most livable cities in Canada, Ottawa is a role model for many Canadian cities. Despite progress in advancing diversity and inclusion within the city, there remains room for improvement. Visible minority groups continue to face obstacles in accessing services due to discrimination. They also seek more representation in authority and decision-making roles.
Kitchener
Visible minorities
Immigration
Culture
Representation
31% visible minorities in Kitchener
Situated in the charming southwest region of Ontario, Kitchener is a bustling city where over 250,000 souls live. Diversity thrives in this lively metropolis with a colourful patchwork of minority groups adorning its population.
A significant portion of Kitchener's residents identified as visible minorities. This included South Asian, Chinese, and Black communities. Embodying a warm and welcoming spirit, Kitchener has consistently accommodated immigrants and refugees. This is further enriched by the numerous community organizations that support those starting afresh.
In an unwavering commitment to multicultural harmony, Kitchener has fostered diversity throughout the city. With vibrant community-based festivals and events showcasing an eclectic mix of cultures and traditions, Kitchener takes pride in its inclusivity. The Kitchener-Waterloo Multicultural Festival and the Kitchener-Waterloo Oktoberfest testify to this devotion.
Kitchener acknowledges that work remains to be done when it comes to representation and inclusion. It is crucial for this Canadian city to relentlessly pursue increased equity and inclusivity, ensuring every resident feels esteemed and welcomed within their shared community.
London
Visible minorities
Immigration
Culture
Representation
28% visible minorities in London
London's population comprises significant portions of visible minorities, including South Asian, Chinese, and Black communities. It also hosts many Indigenous peoples, Latin American communities, and other racialized groups. In addition, the city welcomes a constantly expanding number of international students from all corners of the globe, enriching its cultural fabric.
London has made notable progress in fostering multiculturalism over the past few years by supporting inclusion and representation in its varied communities. Various cultural festivals and events are held yearly, celebrating unique ethnicities and cultures within the city.
A steady increase in immigration has enhanced London's diversity. Despite these advances, there is a crucial need to address systemic racism and ensure every community member feels accepted and included. More resources are required to support the city's diverse communities. Nonetheless, London is committed to appreciating its diversity and actively working towards cultivating a more inclusive environment.
Hamilton
Visible minorities
Immigration
Culture
Representation
25% visible minorities in Hamilton
Hamilton's diverse population is rooted in various cultural heritages, such as South Asian, Black Canadian, and East Asian. The city flourishes with multiculturalism. Cultures weave delightful year-round festivals and events that celebrate colourful backgrounds.
Hamilton pays tribute to its growing Indigenous presence by recognizing the traditional territories of the Haudenosaunee and Anishinaabe peoples. This diverse demographic contributes significantly to city growth and development.
Hamilton's impressive immigration rates demonstrate its appeal, with immigrants making up over 20% of the city's occupants. The thriving community nurtures an exciting arts and culture sphere. This is brought to life through programs like the Hamilton Arts Council and the ever-popular Hamilton Fringe Festival that showcase budding local talents.
Hamilton's rich diversity and inclusive atmosphere create a warm and nourishing environment for all who call it home. However, there remains ample opportunity for advancements in representation. This is especially true for marginalized communities, such as LGBTQ+ individuals and those with disabilities.
Regina
Visible minorities
Immigration
Culture
Representation
25% visible minorities in Regina
Regina, the capital city of Saskatchewan, a Canadian province, rests in its southern region and accommodates approximately 215,000 inhabitants. Although smaller than some of Canada's larger metropolitan areas, Regina is home to a diverse population featuring distinct minority groups such as South Asians, Chinese, and Black Canadians. These communities, along with famous Indigenous Canadian residents, enrich the city's cultural mosaic.
Over time, multiculturalism in Regina has progressed. The city has experienced a steady upsurge of visible minorities contributing to an enriched cultural landscape. Unfortunately, representation and inclusion challenges persist in these communities.
To tackle these matters, efforts like enhanced support for immigrant settlement services and ventures fostering intercultural understanding are underway. Plus, Regina's thriving arts and cultural sphere offers events like the Regina Folk Festival and Mosaic multicultural festival to highlight the community's rich diversity.
Saskatoon
Visible minorities
Immigration
Culture
Representation
24% visible minorities in Regina
Based in Saskatchewan, Saskatoon has a robust economy, beautiful riverbanks, and remarkable cultural landmarks. Its diverse population comprises Indigenous peoples, South Asians, Chinese, and African Canadians. This mosaic of communities comes alive through various festivals and events celebrated yearly.
Saskatoon takes pride in having created a hospitable atmosphere for new arrivals and has implemented several programs to assist with their settlement and integration. Embracing multiculturalism, Saskatoon has seen tremendous growth in multiculturalism. The city's vibrant arts and culture scene mirrors its mosaic population. Recognizing the importance of its location on Treaty 6 territory, Saskatoon actively promotes and commemorates Indigenous cultures.
Saskatoon is a city steeped in a rich cultural heritage that welcomes diversity. However, there are opportunities for enhancing representation and addressing systemic barriers encountered by visible minority groups. Also, the city's immigration rate lags behind other major Canadian cities.
Windsor
Visible minorities
Immigration
Culture
Representation
23% visible minorities in Windsor
In southwestern Ontario, Canada, Windsor is a charming city perched along the southern shore of the Detroit River. It gazes across at its American counterpart, Detroit, Michigan—the two cities are inseparably linked by their shared waterway. Celebrated for its illustrious past as a key automotive manufacturing hub, Windsor operates several factories that pay homage to its industrious roots.
Windsor's rich cultural tapestry weaves a myriad of diverse threads, from Black, Middle Eastern, South Asian, and East Asian communities to French-Canadian and Indigenous peoples. Windsor also has a high immigration rate, with numerous newcomers calling Windsor home each year.
The city's pulsating multiculturalism springs to life through an eclectic assortment of cultural events and vibrant festivals held throughout the year. Highlights include the Carrousel of Nations and the captivating Windsor International Film Festival.
Visible minority communities mark Windsor through prominent local government and business sector representation. Several dedicated organizations work tirelessly to champion diversity and foster an inclusive atmosphere within this dynamic community. Yet, many acknowledge that more efforts must be made to confront systemic racism. They must also champion more significant equity for marginalized groups within the city.
Halifax
Visible minorities
Immigration
Culture
Representation
17% visible minorities in Halifax
Halifax graces Canada's eastern shoreline as a charming port city. Home to roughly 400,000 inhabitants, this coastal gem showcases historical landmarks and offers awe-inspiring views of the vast Atlantic Ocean.
Halifax's multiculturalism has seen notable progress in recent years, although there's ample scope for further enhancement. While Halifax might not hold the same diversity card as some other Canadian metropolises, it still cherishes a visible minority population. Here, Black, Arab, and South Asian communities form the most significant presence, with smaller clusters of Chinese, Filipino, and Latin American folks adding to the cultural tapestry.
Halifax nurtures an environment of inclusivity and diversity. A testament to that is the city's uptick in immigration rates and ample support for new arrivals seeking resources. An assortment of vibrant cultural festivals—including the Multicultural Festival and Halifax Caribbean Festival-paint the town in vibrant colours while celebrating its diverse populace.
Victoria
Visible minorities
Immigration
Culture
Representation
16% visible minorities in Victoria
Victoria is British Columbia's enchanting capital. It graces Vancouver Island with its captivating allure. Welcoming a population of nearly 90,000 residents, the city flourishes with picturesque landscapes, a gentle climate, and a pulsating arts and culture scene. Diverse people, such as the Chinese, South Asian, Filipino and Indigenous communities, contribute to the vibrant tapestry of Victoria's demographics.
Championing multiculturalism and inclusivity, Victoria embraces its diverse cultural heritage with open arms. Despite a lower immigration rate than other Canadian cities, the city offers a well-rounded support system for newcomers through various settlement services. Numerous cultural festivals and events, like the Victoria Dragon Boat Festival and Victoria Multicultural Festival, reflect the city's rich diversity.
Despite room for improvement in elevating visible minority representation within local government and leadership roles, Victoria remains an inviting urban oasis that cherishes its wide-ranging communities.