For those with a passion for performing, becoming an actor can be a deeply rewarding career choice. It is an art form that provides ample opportunities to explore one's creativity, while inhabiting a multitude of characters and roles. The most famous Canadian actors can work with legendary directors, writers, and other creative professionals in the lucrative entertainment industry presents an incredible opportunity to build a diverse network. With flexible production schedules and time off between projects, the benefit for those pursuing the acting career path only increases.
Along with the typical perks of being an actor, being a well-known celebrity brings many advantages. Apart from commanding high salaries for their work, famous Canadian actors can leverage on their status to accumulate endorsements and sponsorships. With a broad platform comes the responsibility of driving awareness and providing support towards causes that truly matter. Celebrity life comes with its unique set of challenges, which need to be overcome, including sacrificing privacy and tolerating public scrutiny.
Canada has produced an abundance of immensely talented actors who have left a mark on the entertainment industry. One fine example is Ryan Reynolds, star of blockbusters like the Deadpool franchise. Jim Carrey, another Canadian actor, cemented his reputation as a comedic icon with iconic performances in films such as Ace Ventura: Pet Detective and The Mask. Rachel McAdams is yet another noteworthy Canadian actress who captured audiences' hearts with her roles in Mean Girls and The Notebook.
Check out our list of the most famous actors in Canada.
What makes the best actors?
We'll judge the best actors in Canada based on these four criteria:
Career Success
Success in the entertainment industry is highly coveted as it indicates an actor's ability to captivate audiences and create revenue. A box office hit or high streaming ratings signals that the actor is popular, making them highly sought after and prone to several opportunities that lead to increased recognition.
However, it doesn't guarantee long-term success as some actors who initially received commercial success have gradually faded from the limelight, while others who experienced less initial achievement have gone on to become highly respected and influential actors.
Awards & Acclaim
Receiving distinguished awards like the Oscars, Golden Globes, and Emmys is highly regarded and is deemed as a validation of an actor's skills and determination. Such awards can expand an actor's reach to a broader audience and enhance their standing in the industry.
However, attaining an award may not always bring enduring success, as numerous accomplished actors have yet to receive any noteworthy accolades.
Background
An actor's background can play a vital role in their trajectory to stardom. Those who hail from well-connected and financially privileged families may have an advantage in the industry due to having more resources and connections to help them land roles.
Some of the most famous Canadian actors come from the most humble beginnings. They worked their way up using their talent and hard work. While an actor's background can influence their level of renown, it doesn't amount to the only determining factor.
Media Attention
Media coverage is another significant determinant in an actor's level of fame. Actors who receive extensive coverage from the media, whether positive or negative, can become prominent and influential.
Unfortunately, media coverage can also impact negatively on an actor's reputation and personal life. While media coverage can contribute to an actor's fame, actors must prioritize maintaining their privacy and personal boundaries.
List of most famous actors in Canada
Ryan Reynolds
Famous Canadian actor from Vancouver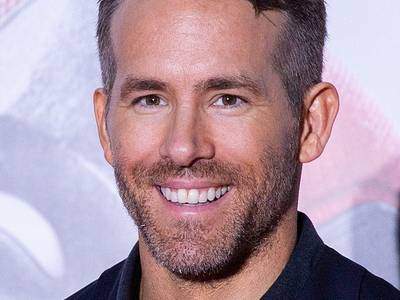 Ryan Reynolds, a multitalented Canadian actor, entrepreneur, and producer, is renowned for his sharp wit, cheeky humour, and engaging persona, both in and out of the studio. Born in British Columbia's verdant Vancouver on October 23, 1976, Reynolds embarked on his acting profession in the early 1990s with bit roles on Canadian television shows.
Reynolds' claim to fame arrived with his prominent performance in the comedy cult hit, National Lampoon's Van Wilder in 2002, which established Reynolds as a rising cinematic sensation. He proceeded to act in a series of popular films such as Blade: Trinity, The Amityville Horror, and Smokin' Aces. However, it was Reynolds' portrayal of Deadpool in the 2016 film under the same name that elevated him to Hollywood A-lister status.
Ryan Reynolds Career
Reynolds' impressive and prosperous career in Hollywood is undoubtedly marked by his string of box office hits, totaling over $4 billion globally. The Canadian actor's bankability in the industry ranks among the highest. Reynolds also has a thriving production company, Maximum Effort, under his belt, which has produced a number of successful films and television shows.
Ryan Reynolds Awards
Awards and critical acclaim have also recognized Reynolds for his commendable performance and producing skills. He received a Golden Globe nomination for his outstanding portrayal in Deadpool and has won several awards for his producing work on the same film. However, he has yet to receive major acting accolades such as an Academy Award or Emmy.
Ryan Reynolds Background
Ryan Reynolds was born on October 23, 1976, in Vancouver, British Columbia. He was raised in a blue-collar household, with his father wholesaling food and his mother selling in retail. Reynolds found his calling in high school, immersing himself in drama and theatre. It was not long thereafter that he journeyed over to the US in pursuit of his dreams to become an actor.
Ryan Reynolds News
Reynolds' Canadian television and film roots allowed him to hone his acting chops before making a splash in Hollywood's unforgiving industry. Apart from his charismatic and spontaneous persona, he's earned a slice of the limelight for his unconventional humour and social media prowess, which frequently result in viral posts and engaged fans.
Although his romantic link with fellow actress Blake Lively continues to be a hot topic, the star has opted to keep his public profile low-key. Instead, he chooses to channel his efforts towards his career and philanthropic assignments in a stellar fashion.
Jim Carrey
Famous Canadian actor from Newmarket
Jim Carrey, a Canadian-American actor, dabbles in acting, tickling funny bones, and penning his thoughts. Known for his bonkers physical comedy, quick-witted jests, and truly impressive mimicry, Jim graced the world on 17 January 1962 in Ontario. He first dabbled in stand-up comedy in Toronto before high-tailing it to Hollywood in the early '80s.
The big break for Carrey came with In Living Colour, a sketch comedy show where he flaunted a stunning mosaic of impressions and ace comedic timing. Jim then nabbed roles in fantastic flicks like Ace Ventura: Pet Detective, The Mask, and Dumb and Dumber, solidifying his reign as a maestro of mirth. In addition, Carrey expanded his repertoire with stirring roles like The Truman Show and Eternal Sunshine of the Spotless Mind. He brought home heaps of praise and a bunch of shiny awards, proving his immense talent.
Rachel McAdams
Famous Canadian actress from London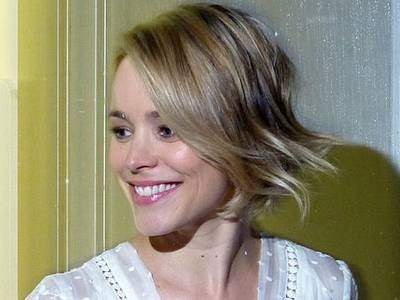 Rachel McAdams, a brilliant Canadian actress, never ceases to dazzle us with her incredible range, breathtaking performances, and all-around magnetic vibe on screen. McAdams was born on November 17, 1978, in the province of Ontario, where she kicked off her acting escapades during the late 1990s. She had stellar appearances in some well-loved Canadian television series like Slings and Arrows.
Rachel's big-time breakthrough took place in 2004 when she landed a top spot in Mean Girls as Regina George—a popular high school lass with a wee bit of a nasty side. The film shot McAdams into worldwide fame and soon she was starring in crowd-pleasers such as The Notebook, Wedding Crashers, and even Sherlock Holmes. McAdams also turned heads by venturing into dramatic territory with movies like Spotlight and Disobedience. The roles snagged her a bunch of awards, including an Academy Award nomination.
Rachel McAdams Background
McAdams boasts an undeniable passion for the arts that was nurtured throughout her childhood in a small Canadian town. Her unique background and exquisite talent have earned her widespread praise, cementing her position as one of the most talented actresses of her generation. Despite her meteoric rise to fame, McAdams remains humble and true to herself, with a deep appreciation for her roots and an unwavering commitment to her craft.
Sandra Oh
Famous Canadian actress from Nepean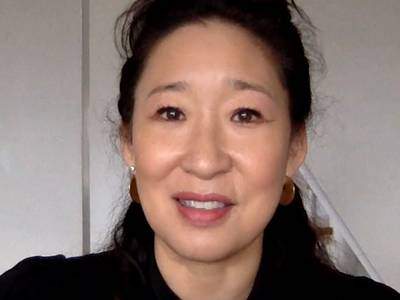 Sandra Oh, a gifted Canadian actress, enchants viewers with her remarkable skills, lively portrayals, and charismatic on-screen aura. Born on July 20, 1971, in the Canadian capital of Ottawa, Oh embarked on her acting journey in the early 1990s with appearances in Canadian television programmes and indie films.
Oh's breakthrough role was in the television series Grey's Anatomy, where she took on the character of Cristina Yang, an intelligent and driven surgeon. Her mesmerizing performance earned critical praise and a myriad of accolades, including a Golden Globe Award.
Oh would go on to feature in an array of successful endeavours, such as the television series Killing Eve, gaining further appreciation and acknowledgement, including multiple Emmy Award nominations. Through her variety of roles and vibrant performances, Oh has solidified her reputation as one of the most adaptable actresses in the industry.
Seth Rogen
Famous Canadian comedian from Vancouver
Seth Rogen, known for his gift in acting, writing, and producing, has consistently charmed viewers with his clever quips, appealing character, and natural charisma. Born on a spring day, April 15, 1982, in the picturesque city of Vancouver, Canada, Rogen embarked on his journey into the world of acting during the twilight of the 1990s. He scored a recurring role in the television phenomenon Freaks and Geeks before gracing the silver screen for the first time with Donnie Darko.
It was through his performance in the iconic comedic masterpiece Superbad that Rogen escalated to fame. He brilliantly portrayed Seth, a high schooler riding the rollercoaster of teenage life. This breakthrough propelled him into an illustrious career filled with triumphant comedies like Knocked Up, Pineapple Express, and This Is the End – each film a testament to his innate ability to make people laugh and his adaptability as an actor.
Beyond his acting skills, Rogen has shown immense talent as a writer and producer by co-writing and producing numerous films like Superbad and The Interview. His influential presence encompasses even the cannabis industry, where he passionately endorses marijuana use and advocates for its legalization. Through his exceptional comedic prowess and dedicated activism, Seth Rogen has become an adored figure in Hollywood.
Keanu Reeves
Famous Canadian actor raised in Toronto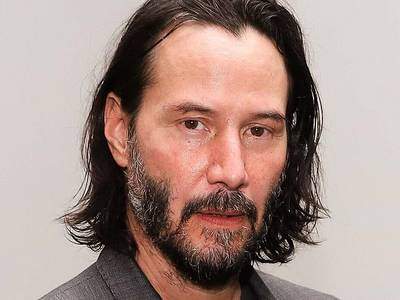 Keanu Reeves has garnered the admiration of global audiences through his subtle portrayals, enthralling on-screen charisma, and authentic modesty. Born in Beirut, Lebanon, on September 2, 1964, Reeves spent his formative years in Toronto, Canada, making his foray into the acting profession via theatrical productions and minor television appearances in the early 1980s.
Reeves' career breakthrough transpired with the iconic 1989 comedy Bill & Ted's Excellent Adventure, in which he portrayed the endearing underachiever Ted Theodore Logan. Subsequently, he featured in an array of high-grossing films such as Speed, The Matrix trilogy, and John Wick, garnering commendation for his thespian versatility and remarkable physical prowess.
Elliot Page
Famous Canadian actor from Halifax
Elliot Page, a distinguished actor and proponent for LGBTQ+ rights, has engaged audiences through his compelling acting, genuine demeanor, and influential activism. Born on February 21, 1987, in Halifax, Canada, Page embarked on his thespian journey during his teenage years, featuring in the Canadian TV series Pit Pony and the independent film Hard Candy.
Page's eminent role materialized in the 2007 critically acclaimed film Juno, portraying the eponymous character—a pregnant adolescent grappling with the intricacies of youth. This performance led to an Academy Award nomination and rocketed Page to prominence. Subsequently, he starred in various successful films and television series such as Inception, The Umbrella Academy, and Tales of the City, demonstrating his prowess and adaptability as an actor.
Beyond his acting pursuits, Page is an outspoken advocate for LGBTQ+ rights, utilizing his platform to challenge discrimination and champion inclusivity and acceptance. In 2020, he publicly identified as transgender and has since advocated for trans visibility and rights. Owing to his extraordinary talent and fervent activism, Elliot Page has established himself as a venerated individual within the entertainment realm and beyond.
Tatiana Maslany
Famous Canadian actress from Regina
Tatiana Maslany has enthralled audiences through her remarkable versatility, elaborate portrayals, and lively screen charisma. Born on the 22nd of September, 1985, in Regina, Canada, Maslany initiated her journey in the realm of acting at an early stage of her life by participating in local theatrical productions before marking her presence on television with the series 2030 CE.
The turning point in Maslany's vocation transpired with the science fiction show Orphan Black, wherein she portrayed an assortment of clones each exhibiting unique personas and accents. This earned her extensive commendation from critics and a multitude of accolades, inclusive of an Emmy Award for Outstanding Lead Actress in a Drama Series. Following this achievement, she featured in films such as Stronger and Destroyer, further demonstrating her adaptability and prowess as an artist.
Anna Paquin
Famous Canadian actress from Winnipeg
Anna Paquin, an accomplished actress originating from Winnipeg, Canada, has enthralled viewers through her authentic acting, dynamic presence, and charismatic screen appearances. Born on July 24, 1982, Paquin's foray into the world of acting began during her formative years when a talent agent discovered her at her sister's audition.
Paquin's pivotal role materialized in the 1993 feature film The Piano, in which she depicted Flora McGrath, a resilient young character. Her portrayal in the movie attracted widespread praise and led to her winning the Best Supporting Actress Oscar at merely 11 years old, making her the second-youngest individual to receive an Academy Award. Paquin proceeded to demonstrate her considerable skills in various films and television productions such as the X-Men series, True Blood, and The Irishman.
In addition to her acting pursuits, Paquin has championed numerous social causes like animal rights and LGBTQ+ issues. In 2010, she openly identified herself as bisexual and subsequently became a significant representative for the LGBTQ+ community. Through her extraordinary abilities and advocacy initiatives, Anna Paquin has earned a distinguished status within both the entertainment sphere and the broader societal and political arenas.
Simu Liu
Famous Asian Canadian actor from Mississauga
Simu Liu has carved out an illustrious presence both on and off the screen. This is thanks to his remarkable accomplishments in film and television. Born in China, Liu spent his formative years in Mississauga, Ontario before entering finance at the highly esteemed University of Western Ontario. However, his true passion for acting proved irresistible.
Liu's acting journey began with humble roles in television series such as Nikita and Beauty and the Beast. From these small beginnings, he soon landed a steady part on CBC's hit show Kim's Convenience. In 2019, a groundbreaking moment materialized for Liu as he secured the leading role in the Marvel Cinematic Universe's trailblazing film, Shang-Chi and the Legend of the Ten Rings. This epic movie heralded the birth of the MCU's premier Asian superhero. Upon its 2021 release, critics applauded Liu's undeniable charisma.
Simu Liu stands as an unyielding crusader for change in Hollywood, challenging its constricted stereotypes as an Asian Canadian actor. Steadfastly committed to shattering boundaries, Liu shares personal stories of being pigeonholed into awkward or nerdy Asian roles. He campaigns for more sophisticated representations for actors like himself. Equally significant is his tenacious pursuit of harmoniously traversing both Canadian and Chinese identities—a delicate equilibrium he ardently endeavours to embody through his craft.
Stephan James
Famous Canadian actor from Toronto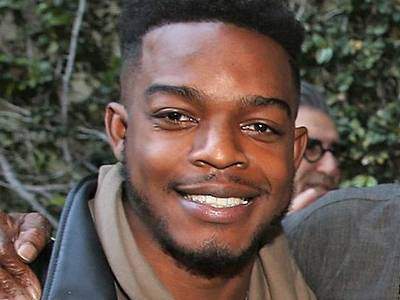 Stephan James, an emerging actor hailing from Toronto, Canada, has been enthralling audiences with his multi-layered performances, captivating presence, and subtle intensity. Born on December 16, 1993, James initially pursued a career in professional sports before realizing his fervor for acting during his adolescent years.
James experienced his breakthrough role in the 2016 biographical drama film Race, portraying the renowned track and field athlete Jesse Owens. The movie's critical acclaim and successful box office results placed James under the limelight and led him to win a Canadian Screen Award for Best Actor. He demonstrated his versatility as an actor through other works like the Amazon Prime series Homecoming and the Barry Jenkins' directed movie If Beale Street Could Talk.
Apart from his profession in acting, James is a committed philanthropist who collaborates with organizations such as SickKids Foundation and the Black Opportunity Fund to advocate for social justice and equality. Through his remarkable skills and activism, Stephan James has solidified his position as an emerging star and an essential figure in both the Canadian and international entertainment landscapes.
William Shatner
Famous Canadian actor from Montreal
William Shatner has charmed viewers with his versatile acting skills, authoritative presence, and timeless appeal. Born in Montreal, Canada, on March 22, 1931, Shatner initially embarked on a theatrical career before transitioning into television and cinema.
His portrayal of Captain James T. Kirk in the original Star Trek series signaled a pivotal moment in his professional trajectory, garnering widespread recognition and propelling him to international fame. Subsequently, Shatner starred in other prominent TV shows such as T.J. Hooker and Boston Legal, as well as films like The Intruder and Judgment at Nuremberg.
Grace Park
Famous Canadian actress raised in Vancouver
Grace Park was born in Los Angeles, California, and raised in Vancouver, British Columbia. Raised by Korean immigrant parents, she appreciated various cultures. Fostering her academic and artistic spirit, Park attended Magee Secondary School and immersed herself in psychology and theatre at the esteemed University of British Columbia.
Throughout her impressive career, Park has captivated audiences with her riveting performances in the creative science fiction series Battlestar Galactica. Additionally, she starred in the thrilling police procedural drama Hawaii Five-0. Her talent shone through her appearances in other popular television series like The Border, Edgemont, and Secret Agent Man. Praised for her artistry, Park has garnered critical acclaim and esteemed awards such as a Leo Award for Best Lead Performance by a Female in a Dramatic Series.
As an Asian actress possessing undeniable skill and charisma, Park has illuminated the challenges regarding representation and diversity within Hollywood. In 2017, she courageously shared with Entertainment Weekly her decision to depart Hawaii Five-0 after the show's failure to offer her equal pay alongside her male co-stars. Her resolute advocacy for equality and visibility has significantly advanced Asian actors' progress.
Elisha Cuthbert
Famous Canadian actor from Calgary
Elisha Cuthbert, a skilled actress hailing from Calgary, Canada, was born on November 30, 1982. She embarked on her acting journey at a young age, featuring in commercials and children's television programs. Cuthbert gained considerable recognition and a devoted fan base for her role as Kim Bauer in the successful TV series, 24.
Cementing her position as an emerging talent, Cuthbert's pivotal film role transpired in the risqué teen comedy, The Girl Next Door, where she portrayed the protagonist's love interest. Displaying her acting prowess across diverse genres, she participated in a range of films and television projects like Happy Endings and The Ranch. Cuthbert's involvement in these productions exemplified her versatility in transitioning between comedic and dramatic roles.
In addition to her successful acting career, Cuthbert actively engages in philanthropic endeavors by collaborating with multiple organizations such as The Unicef Tap Project and Hockey Fights Cancer. A staunch advocate for animal welfare and environmental causes, she uses her influence to support these issues passionately.
Michael J. Fox
Famous Canadian actor from Edmonton
Michael J. Fox, the gifted Canadian-American performer, enchants viewers through his exceptional acting skills, innate charisma, and powerful on-screen aura. Born in Edmonton, Alberta on June 9, 1961, Fox entered the acting world in the late 70s with roles in various Canadian TV shows and movies.
His big break arrived in 1982 when he played Alex P. Keaton in the successful TV show Family Ties. His extraordinary depiction of the young conservative, Republican character earned him three Emmys and a Golden Globe Award. Following his triumphant work in Family Ties, Fox's professional path kept thriving as he took on the starring role of Marty McFly in the iconic Back to the Future trilogy. These movies were incredibly successful and firmly established Fox as a sought-after star in Hollywood.
Throughout his acting journey, Fox has showcased an impressive versatility, from displaying his comedic skills in films like Teen Wolf to delivering poignant dramatic performances in movies such as Casualties of War. Additionally, he has contributed his voice to numerous animated projects and TV shows, including the much-loved Stuart Little series.
Eugene Levy
Famous Canadian actor from Hamilton
Eugene Levy has won the hearts of people all over the globe with his exceptional comedy skills, innate humor, and the wide spectrum of roles he portrays. Born on December 17, 1946, in Hamilton, Ontario, Levy embarked on his showbiz journey in the early 1970s, starting with appearances at Toronto's Second City theatre.
Levy's big break happened in the 1980s when he co-penned and acted in the iconic mockumentary film, This is Spinal Tap. He later joined the cast of the famous sketch comedy show, SCTV, which allowed him to display his humor prowess and solidify his place as a leading figure in comedy. Levy's career kept soaring as he brilliantly played Johnny Rose, the adorable dad in the widely acclaimed comedy series Schitt's Creek. The show took the world by storm and earned Levy several awards like Primetime Emmy Awards and a Screen Actors Guild Award.
Not only a talented actor, but Levy also excels behind the scenes as a writer and director. He has crafted and directed various successful comedies such as Best in Show and A Mighty Wind. Through his remarkable work, Levy has secured a special place as a popular figure in entertainment and a national icon in Canada. Aspiring performers admire his skills and contribution to comedy, making him a familiar favorite for fans worldwide.
Manny Jacinto
Famous Canadian actor raised in Richmond
Hailing from Vancouver, British Columbia, the gifted Canadian actor Manny Jacinto has become a household name chiefly for his portrayal of Jason Mendoza in the celebrated TV show The Good Place. A proud Filipino-Canadian, Jacinto's roots trace back to his humble, working-class immigrant family which nourished his zeal for acting beginning in high school. This fervour propelled him to study theatre at Capilano University.
Upon graduating, Jacinto plunged into the acting world of Vancouver and graced numerous television series and films including Supernatural and The Romeo Section. In 2016, he delighted audiences with his performance as Jason Mendoza in the exceptional comedy The Good Place. Spanning four captivating seasons on NBC, Jacinto's enchanting depiction of the amiable yet simple-minded Mendoza won him accolades from ardent fans and discerning critics alike, cementing his place as an emerging Hollywood sensation.
Neve Campbell
Famous Canadian actor from Guelph
Neve Campbell captivates viewers with her strong performances and compelling on-screen charisma. Born on October 3, 1973, in Guelph, Ontario, she started her acting journey in the early 90s by appearing in Canadian TV shows and movies. Her big break arrived in 1996 when she played Sidney Prescott in the horror flick Scream. Her depiction of the tenacious and ingenious character received critical praise and contributed to Scream's box office triumph. Subsequently, she reprised her role in three more installments of the series.
In addition to her horror work, Neve has demonstrated her acting range by participating in various film and TV projects such as the drama show Party of Five and the rom-com Three to Tango. She has also been part of numerous indie films, receiving accolades for her subtle performances. Not just an actress, Campbell is a dedicated supporter of animal rights and mental health awareness. Using her fame as a platform, she raises consciousness and offers assistance for these matters, proving her devotion to making a difference beyond the entertainment world.
Kristin Kreuk
Famous Canadian actress from Vancouver
Kristin Kreuk, a renowned Canadian actress of Dutch-Chinese descent, grew up in Vancouver, British Columbia. As a young student at Eric Hamber Secondary School, she nurtured her intellect before diving into psychology and sociology at Simon Fraser University. Before long, the stage beckoned Kreuk, leading to captivating roles in Canadian television shows such as Edgemont and Street Fighter: The Animated Series. However, it was her mesmerizing portrayal of Lana Lang in the wildly popular Smallville that catapulted Kreuk into global stardom.
Guided by her passion, she continued to enchant audiences with her performances on the CW show Beauty and the Beast. She also captured our hearts through recurring roles in beloved shows like Chuck and Burden of Truth. Despite her fame, Kreuk's commitment to social and environmental causes remains unwavering. A valiant defender of mental health and a perceptive advocate for climate change issues, this versatile actress stands as a shining beacon of hope for those who share her beliefs.
Michael Cera
Famous Canadian actor from Brampton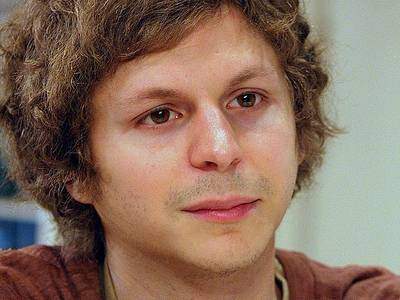 Michael Cera has won over moviegoers with his lovable acting skills, unconventional wit, and youthful charisma. Born on June 7, 1988, in Brampton, Ontario, Cera started his career in the acting world at an early stage, featuring in various Canadian TV programs and movies.
His career breakthrough arrived through the critically praised TV show Arrested Development, where he played the clumsy and peculiar character of George Michael Bluth. His excellent comic timing and natural performance gained him a vast recognition and a devoted fan base. Michael Cera continued to exhibit his comedic prowess in films like Superbad and Scott Pilgrim vs. the World, cementing his status as an emerging star in Hollywood.
Besides his comedy roles, Cera has also explored deeper and more complex characters like the one in Juno, which brought him immense critical appreciation and a nomination for a Canadian Screen Award. His remarkable flexibility and range as an actor have made him a much-adored personality in the industry, with fans eagerly waiting for his next venture.
Jean Yoon
Famous Asian Canadian actress from Toronto
Jean Yoon, a celebrated Asian Canadian actress, gained prominence through her exceptional talents and versatile roles. As a Toronto native, Yoon developed a profound appreciation for the arts early on. This passion grew during her academic years. Eventually, she attended the prestigious National Theatre School of Canada.
In Kim's Convenience, Yoon played the matriarch Umma, a role that will remain memorable for many years. Her realistic and relatable performance resonates well with audiences. Exceptional at navigating complex emotions and seamlessly transitioning between comedy and drama, Yoon showcases outstanding adaptability as an actress.
Besides her on-screen achievements, Yoon approaches her work with purpose and intention. She advocates for increased representation and diversity within the entertainment industry, using her platform to underscore inclusive storytelling. As a trailblazer in Canadian television, Jean Yoon continues to captivate audiences with her distinctive voice and compelling performances.